One of the most effective, impassioned, impactful and persuasive speeches of all time.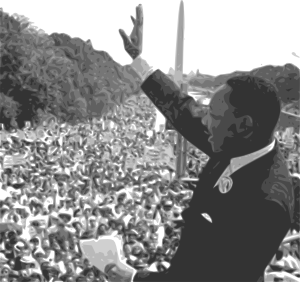 Happy Birthday, Dr. King! Celebrate by revisiting Dr. Martin Luther King, Jr's famous "I Have a Dream" speech. The Dream Speech is one of the most powerful orations of modern history. Spend some time today watching the speech again, and reflecting on that historic day.
"I have a dream that my four little children will one day live in a nation where they will not be judged by the color of their skin, but by the content of their character"
-Dr. Martin Luther King, Jr.