We really enjoy giving you ideas for how you can create engagement and connection in your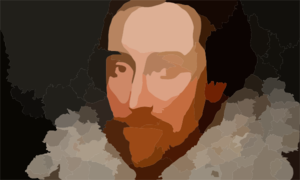 professional presentations. One effective way to do this is by finding the perfect quote to compliment your message. But that can be time consuming! Or difficult! And how can you find the right words?
Here's where we come in. Today, we're featuring our first slideshare with 10 quotes from the Bard
himself, William Shakespeare. And we're not just talking "to be or not to be"- these are some real heavy hitters that are extremely impactful. We've also included a situational "how to" for each quote, to give you an idea of the kind of presentation during which you can reach for these lines.
We could share some of our favorite quotes for your use from theatre, film, and music all day- and we will. Let this start you off for now, and as ol'Bill would say "Suit the action to the word, the word to the action". (BTW, that's from Hamlet!)
Have a favorite quote you'd like to share? Let us know in the comments!