Professional communication skills apply to conference calls. This fact is often forgotten, even though some people feel like they LIVE on virtual meetings. Tripp and Tyler's hilarious video "A Conference Call in Real Life" gets it totally right when it comes to dramatizing the mess that often occurs after we all punch in that code to join a call.
The disappearing caller, the coffee-house meeting-goer, the same-time talkers- this video imagines what would happen if it was all going on face-to-face. Take a look at the video, have a laugh, and then join us for some quick tips to avoid being disappearing Tyler or long-lost Dave.
5 Quick Conference Call Best Practices
1. If you're about to get on a call, do your best to find a quiet place- an empty conference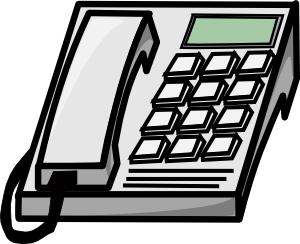 room, your home office (with the door closed) or even inside your car parked somewhere silent is better than making everyone listen to the whir of the espresso machine, your loud desk-space mate, or your dog.
2. Remember, street noise can also contribute to hearing difficulty on a call. If your window opens onto a very busy area, keep it closed.
3. Sure, when you can't see visual clues, it's much easier to talk when someone else is talking. Clear that up by doing some conversational traffic-directing. Want to chime in? Try something like "Hi, it's Scott. I'd like to speak to that." Should you find many people are speaking up at once, help lead the flow by saying something like "Jim, why don't you answer that first, and I'll follow you?". Clarity can keep the conversation flowing.
4. It sounds obvious, but make sure you are in a location where you get decent cell service if you're taking a call on your mobile. If you're in an unfamiliar place, do a test run to find where service will be best.
5. Make your presence known! You're a valuable resource to any call. Many conference call services have a chat window. If you've arrived late (uhoh...) and you don't want to interrupt someone to let everyone know you're there, pop a note into the chat window. Everyone will see you're there without interrupting the speaker.
What are some conference call best practices that you abide by? Have you had an experience like the one above? Sound off in the comments below!
Our thanks to Tripp and Tyler for the great video!