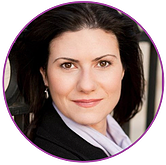 Email: we all use it. In fact, it's practically everywhere. In business, most would dub it an absolute necessity, and in our personal lives it's a great way to keep in touch with family and friends. Personally, I love the written word. I feel there is something charming and poignant about well crafted written correspondence. (A clear example: my boyfriend and I got to know each other, in part, through novella-sized transcontinental emails before we landed in the same city!) The thing is, most emails are far from carefully scribed. In truth, more and more seem to be landing in my inbox (any of the SIX I currently have) in the form of carelessly discarded, impersonal communication.
Certainly, all communication (emails included!) help to shape our impressions of the person and thus influence the relationship at hand. You also know that your personal stamp, and the human connection, are the game changers to put your best foot forward in any communication. So why not inject some personality into the increasingly impersonal medium of email?
The next time you're typing a quick email to a friend or writing business email via any of our devices, why not try these simple ideas to make more of a human connection as part of your email etiquette practices:
Use a greeting and the recipient's name. (Seems simple, but really can make an impact.)
Offer something not business related: Inquire about family/friends/hobbies/the weather, etc.
Bookend your greeting with a closing word or phrase. (I like to just say "Thanks!" before signing my name.)
Three quick and simple ideas that I think keep email less automated and more human. Give them a try! Maybe even have a little fun coming up with variations of your own. Using your personal stamp really doesn't take much time, and the reward of a real connection is certainly worth the small effort.