Listen to OC President Kerri Garbis sit down for a "Casual Chat" with Deb Laflamme of For the Love of your Biz. You can listen here.
Here's how Deb describes their talk on her website: (Be sure to check out some of the other resources she's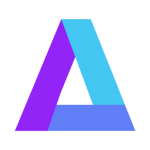 got available, as well!)
"Let's give a round of applause for President and co-founder of Ovation Communication, Kerri Garbis. Kerri has trained hundreds of executives internationally on presentation skills, storytelling for business, etiquette, and emotional intelligence.
In the latest episode of my podcast, you are going to hear all of Kerri's enthusiasm, humor, and passion for training. Her team of trainers at Ovation Communication helps clients master the art of human interaction. They specialize in professional presence, storytelling for business, and emotional intelligence — WITH A UNIQUE TWIST. Ovation Communication is changing the way businesses connect with their dream clients and customers."
Enjoy!