TRANSFORMATIVE CORPORATE COMMUNICATION TRAINING THAT PUTS YOUR TEAMS ON THE LEADING EDGE
Effective communication is essential in the business world. The ability to communicate clearly, concisely, and respectfully is essential for success in any organization. Unfortunately, not everyone is born a great communicator. That's where Ovation Communication comes in.
We offer comprehensive corporate communication training that can help your employees hone their communication skills. We specialize in helping people from all walks of life learn how to communicate effectively in a variety of business settings. From professional presence coaching to presentation skills and storytelling, we have a communication solution that will fit your needs.
Professional Presence Services
Executive
Presence

Presentation Skills

Storytelling

Communication
Essentials

Virtual
Communication
Equip your teams with leading-edge communication skills.
Advance your organization's levels of awareness, behavior, and communication - the all-important ABC qualities - with Ovation's Professional Presence service. We can help mold your teams into the greatest communicators they can be. Your team members will learn how to command attention in a room, modify their approaches to suit audiences, and interact with supreme poise. They'll become skilled in communicating with positivity and resolute confidence.
With our
communication skills training consultants

guiding your teams, your employees will break through communication walls while leveling up their presence.
At Ovation, we understand that every organization is different and has its own unique training needs. That's why we offer both Professional Presence and Speaker Development training, which can be customized to fit your specific requirements. Whether you're looking to improve your team's communication skills or build confidence in your leaders, we can tailor a training program that meets your needs and budget.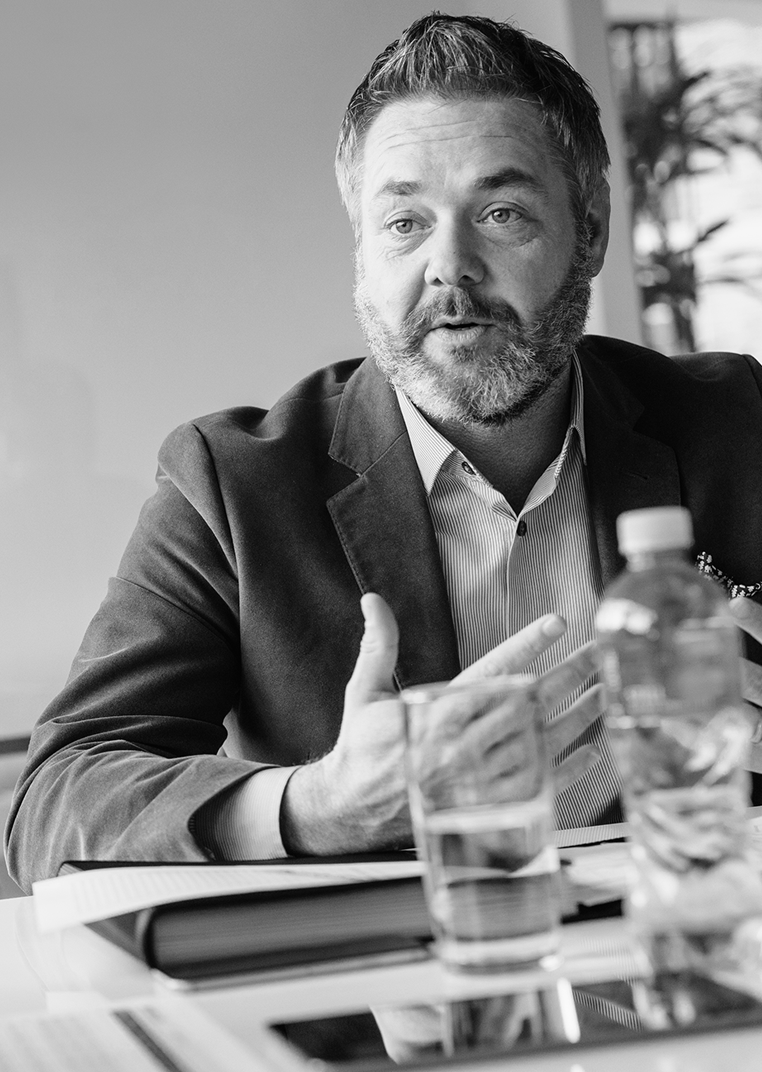 Our Professional Presence
Training Can Help Your Teams
Define the top competencies associated with presence.
Understand what is needed to project gravitas.
Project a positive and authentic style.
Boost confidence and quash stage fright.
Communicate in an open and honest manner.
Reduce hostility and interpersonal tension by using constructive communication.
Employ techniques that maintain a positive environment, including identifying tools for reading their audience, and communicating in an open yet professional manner while understanding and managing their emotions during difficult conversations.

Create soul-stirring, ovation-getting speeches, and presentations.
Expertly deliver any presentation through the use of acting techniques.
Engage and influence audiences in a memorable manner.
Use personal experiences and insights to power storytelling, engaging any audience.
Eliminate vague messages and unintended consequences.
Spot traps and pitfalls in vocal communication.
Navigate Q&A sessions with clarity and poise.
And more!
Our in-the-moment feedback from our communication skills training consultants and peer review means your teams will be able to recognize and articulate behavioral change post-training. Know that our training consultants will be available for your teams at every step of their journey toward improving their communication skills.
Professional Presence Offerings
At Ovation Communication, we offer a variety of training offerings to help you develop the skills you need to be successful. Our executive presence coaching can help you project confidence and authority, while our presentation skills training can help you deliver clear and impactful presentations. We also offer storytelling skill development to help you engage and connect with your audience.
Whatever your goals, we can customize a training program to meet your needs.
Executive Presence Coaching
Presence is the blended skills of commanding a room, adapting to different audiences, and carrying yourself with poise, while positively communicating with confidence. Our Presence training offerings give participants opportunities to try some new skills on their feet and participate in a lively discussion, exploring today's challenges for leaders that impact overall presence.
Presentation Skills Training
What's so scary about standing up in front of people and talking? For some, pretty much everything! With our Presentation Skills training, participants learn how to present with poise, engage their audience positively, and the professional's go-to techniques for conquering stage fright!
Storytelling
The most compelling business stories establish a sense of collaboration between the storyteller and the listeners and motivate them to take the desired action. Ovation's Storytelling training enables professionals to connect with and engage audiences on personal and intuitive levels.
Communication Essentials
Communication Essentials empowers participants to optimize their work environment and propel their careers forward through increased Self-Awareness and improved Emotional Intelligence.
Virtual Communication
With all the additional distractions in the virtual environment, strong communicators need solid tools to ensure audience engagement and stellar delivery. From Ovation's training, participants understand what needs to be transformed and what stays the same for spectacular virtual resonance.