Anne Allgood (she/her)
Training Consultant
Anne has spent nearly 40 years as a professional actor, singer, and teacher—creating and sharing great art, profound literature, compelling stories, soul-stirring music, and deep human connection—with an emphasis on and a calling to authenticity and joy. This work (which often feels like play) has been one of the great blessings of her life. As an Ovation coach, she has worked with clients from Tableau, Salesforce, SAP Concur, VMware, Slack, Smartsheet, and others. Additionally, she is one of Seattle's most sought-after private coaches for vocal, theatrical, and professional presenters. Anne brings a lively and intuitive enthusiasm as well as a keenly insightful intellect to coaching sessions, fostering trust and confidence, and building a safe space to do daring, imaginative work.
As a theatre artist, selected credits range from Broadway ("Rosabella" in The Most Happy Fella; "Nettie" in Carousel; "Mrs. Potts" in Disney's Beauty and the Beast; others) to National and International Tours ("Eva" in Evita) to many regional theatres all across America. She is a CORE Company member at Seattle's ACT Theatre, serving on ACT's Curation Committee, Ethics Committee, and Inclusivity Working Group. Her numerous onstage roles there have included "Tracey" in the Pulitzer-Prize winning Sweat; "Queen Mary" in Mary Stewart; "Marge Simpson" in Mr. Burns (A Post-Electric Play); and seven productions of A Christmas Carol. Some other favorites: "Mrs. Lovett" in Sweeney Todd; the "Old Lady" in Candide, and just about all the earth-mother-type characters in every Rodgers and Hammerstein musical you can think of.
In addition to theatre, Anne's performing experience runs from opera to TV commercials to voiceover narration for business. Anne is a huge foodie, and combines her performing and cooking skills in the 20-minute solo operetta Bon Appetít! where, as "Julia Child," she bakes and frosts a chocolate cake while singing nonstop. She's blissfully married to a real live rocket scientist, and enjoys the vigor of lifelong learning.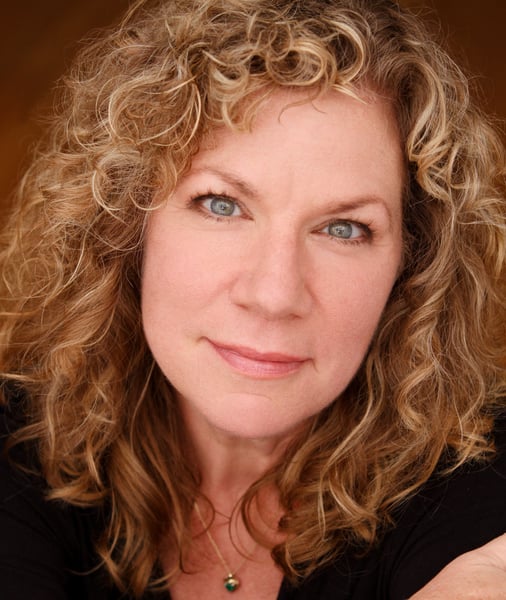 | | |
| --- | --- |
| | 866.202.0422 x726 |
What's your favorite moment in the training room?
The "AH-HA!" moment when a speaker's eyes and face light up with recognition, spontaneity, and the realization that this can be fun and they can be themselves.
What's one thing you wish the business world would borrow from the acting world?
JOY. And permisison to be silly.
Which talent would you most like to have?
The ability to teleport! (I know; it's more of a superpower—but I can dream, can't I?)
What can't you start your day without?
COFFEE. And silence. And then a little more coffee.
You've won a vacation of your choosing! Where are you going?
Around the world! To meet people, to try weird food, to see spectacular natural and human-made wonders… and then to a little island off South Carolina to stay on the beach there forever.