Billie Wildrick (she/her)
Learning and Development Lead,
Training Consultant
Billie is a richly experienced communication skills coach and facilitator as well as a multi-faceted creative professional working as an actor, singer, director, and voiceover artist. At the root of all these roles is Billie's passion for practicing and teaching high-level communication, collaboration, leadership, storytelling, and critical/creative thinking skills.
She is on a mission to help people, businesses, and corporations maximize their authenticity and focus the impact of their narrative—internally and when facing the public. Billie has worked in a myriad of industries—from technology to finance—at corporations such as Microsoft, Slack, Tableau, SAP Concur, T-Mobile, VMware, Raymond James, TIAA, MB2 Dental, Touch Worldwide, Smartsheet, and with small business owners around the world.
As a coach, Billie is warm and empowering. She likes to listen and work collaboratively to generate and develop content and ideas. She believes everyone and every business is delightfully unique and seeks to bring out their authentic voice, individual style, and most powerful presence. Billie believes the message and the messenger are inexorably linked and seeks to nurture both in tandem. She loves to laugh and connect with people and she always strives to create a working environment that is safe and positive.
As an actor and singer, Billie has been seen on stages across the country—New York/Broadway, Washington DC, Twin Cities, Sacramento, Sarasota FL, and on her beloved home boards of Seattle—playing iconic roles such as "Dot" in Sunday In the Park with George, "Maria" in The Sound of Music, "Adelaide" in Guys and Dolls and "Sally Bowles" in Cabaret. Recent directing credits include Annie (5th Avenue), Champagne Widow (Café Nordo), and Guys and Dolls (Village Theatre). Billie is featured on the Original Broadway Cast Recording of Scandalous as well as the Original Cast Recording of A Christmas Story, and you can hear Billie's voiceover work on video games, commercials, meditation apps, and more. She has also written and performed her own original work at the Seattle Fringe Festival, SPF, Liberty Deli, Thumpers, and The Studios. Billie is a proud union member (Actors' Equity/Stage Directors and Choreographers Society), and lives with her hubs Josh in Seattle, WA where they love to hike, play, and make lotsa music.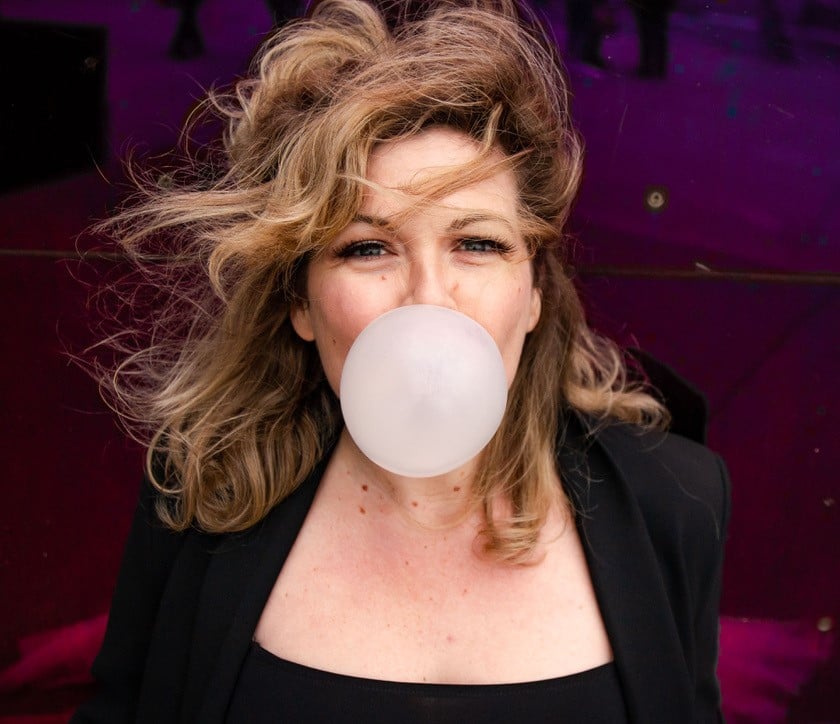 | | |
| --- | --- |
| | 866.202.0422 x721 |
What's one thing you wish the business world would borrow from the acting world?
True collaboration and the spirit of yes. Theatre—particularly musical theatre—is the most collaborative art form there is. Unlike, say, sculpting—where the clay doesn't argue with the sculptor—the amount of people who have a personal, creative stake in a piece of theatre make it a miracle that a play ever hits the stage. But the true beauty of theatre, and why we can do such beautiful things is when writers, actors, designers, directors, composers, choreographers, builders et. al. find ways to say yes to each other, we make something truly more than any of us could have done on our own.
What do you consider your personal trademark as a trainer?
Shameless use of crazy extended metaphors, irrepressible passion for storytelling and collaboration and instant investment in the beautiful universe of particulars that make a human exactly themselves.
Which words or phrases do you most overuse?
Adjectives. My sentences run on like they're being chased by a bear.
What is your personal motto?
"Love liberates."
What is your most treasured possession?
A massive—50' x 15'—deeply pleated, real red velvet curtain that my mom made for me.