Ilyse Robbins | Training Consultant
An artist and educator for what seems like her entire life, Ilyse has been seen onstage and TV across the country. You may catch her enjoying Dunkin' Donuts coffee or greeting you as your friendly neighborhood CVS pharmacist. Onstage, she has played roles ranging anywhere from a dancing mouse to a grief-stricken mother. Ilyse is an award-winning director and choreographer having received two Elliot Norton Awards (Boston's equivalent of a Tony), including one for Best Choreography for her original work on the World Premiere of Swan Lake in Blue: A Jazz Ballet. Ilyse teaches dance, drama, theater history, story adaptation, and acting for students who span the ages of 16 months to 96 years. Ilyse holds a BS in Communication/Theater from Northwestern University, certification in theater from the British American Drama Academy in Oxford, and an Ed.M. from Harvard University. Being the talker that she is, teaching public speaking, storytelling, and presentation skills has come extremely naturally for Ilyse.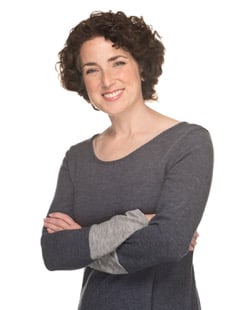 | | |
| --- | --- |
| | 866.202.0422 x707 |
What is your favorite moment in the training room?
My favorite moment in the training room is the first time we laugh together.
What's one thing you wish the business world would borrow from the acting world?
I want the business world to encourage ensemble or team-work the way the acting world does. There is so much strength in the communities that theater encourages. I want that to flow into the business world as well.
Which role or performance of your own has meant the most to you as an actor?
Honestly, it would probably be when I played the very small role of Chief Dancing Mouse in Wheelock Family Theatre's, Lilly's Purple Plastic Purse. Because I got to dance next to and hold hands with my own little Dancing Mouse, my daughter.
What's the sports team you give your all for?
The Red Sox. Of course. And then the Bruins. I assume you know what the town is.
What is your personal motto?
If you can walk, you can dance.