Ilyse Robbins (she/her)
Training Consultant
Ilyse has built a career around the two things she loves best, theater and education, both of which she infuses into her coaching. She is a firm believer that everyone has a unique voice to share and a story to tell.
Ilyse has been teaching and coaching presentation skills and executive presence for more than 20 years. She has worked extensively in the financial services sector with executives driving innovation in their organizations. As a coach for Ovation for the past five years, Ilyse has worked with Raymond James, AD Little, TIAA, Vapotherm, Microsoft, Sunovian, and Precision Marketing Group, among others. Ilyse particularly enjoys teaching storytelling and coaching teams, which allow her to infuse the collaborative work of theater professionals into the business world.
As a private coach, Ilyse has worked to strengthen presentations as public as TED Talks and as personal as speaking at family events. Ilyse infuses her coaching with humor, personal experience, and compassion, knowing that the best work comes in a safe, comfortable, and open environment.
A director and choreographer in Boston for more than two decades, Ilyse is the recipient of two Elliot Norton Awards (Boston's equivalent of a Tony)—for Outstanding Direction (for Thoroughly Modern Millie) and for Outstanding Choreography (for the World Premiere of Swan Lake in Blue: A Jazz Ballet). In New York City, she directed the award-winning Move on the Cha-Cha's for the prestigious United Solo Festival.
Ilyse has been seen onstage and on TV across the country. You may have seen her enjoying Dunkin' Donuts coffee or greeting you as your friendly neighborhood CVS pharmacist. Onstage, she has played roles ranging from Chief Dancing Mouse (dancing with her real-life daughter) in Lilly's Purple Plastic Purse (Wheelock Family Theatre) to the grief-stricken mother in Tongue of a Bird (New Repertory Theatre).
Ilyse holds a BS in Theater/Communication from Northwestern University, Drama Certification from the British American Drama Academy, an Ed.M. from Harvard University, and her Massachusetts Teaching Certification. She is in the process of writing the fourth (and hopefully final) draft of her first young adult novel.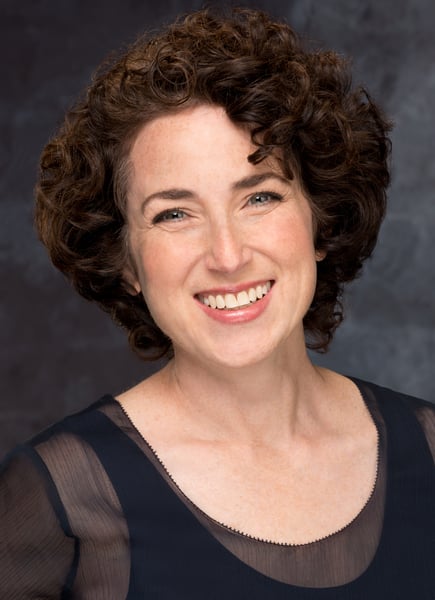 | | |
| --- | --- |
| | 866.202.0422 x707 |
What is your favorite moment in the training room?
My favorite moment in the training room is the first time we laugh together.
What's one thing you wish the business world would borrow from the acting world?
I want the business world to encourage ensemble or team-work the way the acting world does. There is so much strength in the communities that theater encourages. I want that to flow into the business world as well.
Which role or performance of your own has meant the most to you as an actor?
Honestly, it would probably be when I played the very small role of Chief Dancing Mouse in Wheelock Family Theatre's, Lilly's Purple Plastic Purse. Because I got to dance next to and hold hands with my own little Dancing Mouse, my daughter.
What's the sports team you give your all for?
The Red Sox. Of course. And then the Bruins. I assume you know what the town is.
What is your personal motto?
If you can walk, you can dance.