Jason Watson | Training Consultant
Jason Watson is originally from Colorado, but left the wide open spaces for the concrete jungles of New York City, Los Angeles, and Las Vegas to follow his calling to be an actor/singer/director. He was seen on Broadway in the global smash hit Mamma Mia! and the 1st National Tour of the Pulitzer Prize winning Next to Normal with Tony Award winning legend, Alice Ripley. Aside from his extensive stage experience, Jason can also be seen on the hit television series How I Met Your Mother and was the voice of the California Lottery. Jason first dipped into the corporate world 15 years ago when he became one of the original US members of the celebrated entertainment act, The Three Waiters, which took him all over the country and around the world, both as a performer and a client liaison. Through his time with them, he worked with and performed for notable business leaders, politicians, dignitaries, and even royalty! As a client liaison, he was afforded a unique and powerful insight into how the corporate and the theatrical worlds are much more alike than they let on. He earned a BFA in Acting from the University of Northern Colorado and is a proud member of Actors' Equity Association and Screen Actors Guild.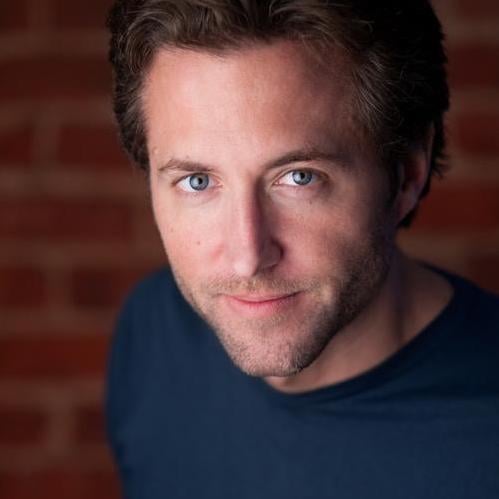 | | |
| --- | --- |
| | 866.202.0422 x718 |
What's one thing you wish the business world would borrow from the acting world?
The goal of any "performance" is to move the audience — to make them feel something different than they anticipated. All too often, the business world can get lost in the data. I endeavor to help people find more meaning in their words and their movements — to bring something personal into the story they're telling — so that they can make those small but essential connections to both their content and the people to whom they're delivering it.
What is your favorite moment in the training room?
That moment when you start to actually see the "light bulbs" come on, one by one. That's when the fun really begins.
Which talent would you most like to have?

As a professional singer, one of my biggest frustrations has been my inability to accompany myself — to not rely on someone else in order to make music. While I dabble in quite a few instruments (and I can get by), I'd love more than anything to play the piano proficiently and beautifully.
You've won a vacation of your choosing! Where are you going?
Easy. Seychelles, San Sebastian, Isle of Skye, Timbuktu... oh, is there a limit?

What can't you start your day without?
A cup of coffee and a kiss from my kids. That's it. Let's go!