Jason Watson
Training Consultant
Based in Asheville, NC., Jason is a critically acclaimed Actor, Singer, Director, and Communication Skills consultant and coach. Since joining the Ovation team, he continuously brings to the table his sincere, enthusiastic style and accessible approach in order to guide clients toward discovering and exploring how to become their own best communication leader. On par with the varied parts he's played over the years as an actor, Jason cherishes the role of facilitator—one where he has the unique opportunity to be an active catalyst in the development and growth of his clients' confidence, professional presence, communication skill set, and, perhaps most of all, helping them to find and foster their "why"—all in an effort to ensure their every message is delivered as effectively and intentionally as possible, whether it be a within a presentation or conversation. Some past and current clients include Microsoft, Mastercard, TIAA, Raymond James, Ricoh, SAP Concur, and Meijer.
Jason's professional performing career has taken him on an unforgettable journey, traversing myriad stages, characters, cities, and settings; from National Tours to Broadway; Television to Film; Solo Projects to World Cruises. A few of his favorites have been Mamma Mia! on Broadway, the National Tour of the Pulitzer Prize-winning Next to Normal, and guest starring on TV's How I Met Your Mother. After living and working in NYC and LA for the majority of his career, Jason now opts for "the quieter" scene in the mountains of NC where he can enjoy the most time with his wife and two young children, while still having the ability to work and perform as a proud member of both Actors' Equity Association and SAG/AFTRA in the region.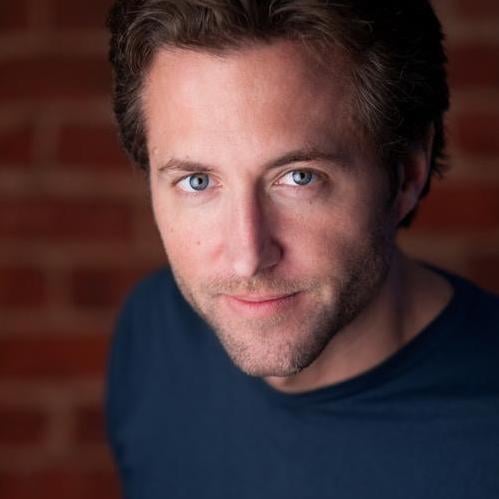 | | |
| --- | --- |
| | 866.202.0422 x718 |
What's one thing you wish the business world would borrow from the acting world?
The goal of any "performance" is to move the audience—to make them feel something different than they anticipated. All too often, the business world can get lost in the data. I endeavor to help people find more meaning in their words and their movements—to bring something personal into the story they're telling—so that they can make those small but essential connections to both their content and the people to whom they're delivering it.
What is your favorite moment in the training room?
That moment when you start to actually see the "light bulbs" come on, one by one. That's when the fun really begins.
Which talent would you most like to have?

As a professional singer, one of my biggest frustrations has been my inability to accompany myself—to not rely on someone else in order to make music. While I dabble in quite a few instruments (and I can get by), I'd love more than anything to play the piano proficiently and beautifully.
You've won a vacation of your choosing! Where are you going?
Easy. Seychelles, San Sebastian, Isle of Skye, Timbuktu... oh, is there a limit?

What can't you start your day without?
A cup of coffee and a kiss from my kids. That's it. Let's go!