Joanna Parson (she/her)
Training Consultant
Joanna is a New York City-based actor, storyteller, and coach who uses her artistic and communication skills to empower others. Her warmth, comedic instincts, and empathy allow her to hold space for people to experiment and grow organically, whether that's in the corporate setting, solo show/theatrical development, or on-camera performance. She has also practiced her business skills for over 15 years as the owner of Letter Perfect Transcription, working with authors, ghostwriters, and other storytelling professionals, and as a job creator, she is proud to provide other artists the opportunity to subsidize their creative careers.
As a communication coach and trainer, Joanna has worked in a wide spectrum of industries, from finance to non-profits, and clients have included Slack, Raymond James, TIAA, Smartsheet, and many more. Joanna has also spent time in the legal communication training industry, working with NITA (National Institute Trial Advocacy) live and online, giving coaching, deposition training, and mock trial expertise for over 15 years. She has also been a software trainer, and has particular insight into the translation of complicated technical concepts into real-world understanding for users.
As an actor, Joanna continues to work in the world of theater and film/TV. She has been a company member of Off-Broadway's Transport Group, including the Drama Desk-nominated production The Audience. She's performed across the country in straight plays and musicals, including playing "Maria Elena" in a national tour of Buddy: The Buddy Holly Story. More recently, she's turned her hand to television, and recent appearances include Red Oaks, The Marvelous Mrs. Maisel, The Time Traveler's Wife, FBI: Most Wanted, and Law and Order: SVU.
Joanna has also performed in comedy clubs including NYC's Caroline's and LA's The Comedy Store. For many years she hosted and produced The Happy Hour Salon, a NYC-based variety show that helped develop the work of stand-up comics (including Ali Wong and Christian Finnegan), musicians, writers, and other performers. Through the Salon, she taught solo workshops privately and for New York's Screen Actors Guild, and she has created and performed multiple solo and two-person cabarets. Her most recent solo show, Three Chords of the Apocalypse: A Transcriber's Tale, is currently slated for performances in New York City and Seattle.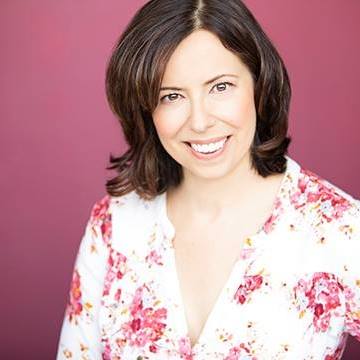 | | |
| --- | --- |
| | 866.202.0422 x723 |
What is your favorite moment in the training room?
It's human nature to be afraid of something new. But when we can introduce a new concept or tool and let someone try it out first in a safe environment, amazing things can happen. That relief and excitement is just the best, because that's when you know someone's life is about to change.
What's one thing you wish the business world would borrow from the acting world?
The best actors are those that respect themselves and the people around them, whether that means the stage crew, the creative team, or the audience. We're all in it together, in acting and in business, and no one goes it alone.
Which role or performance of your own has meant the most to you as an actor?
I co-created a show called Reddy or Not: A Musical Comedy Tribute to Helen Reddy, which I eventually got to perform in front of Helen Reddy herself. Creating something that allowed me to meet a childhood idol gave me the distinct impression that life is magical and we really can make our dreams come true.
What's the sports team you give your all for?
UConn Women's basketball. Geno Auriemma is the best coach that ever lived and those women deserve every title they get. (I grew up in Connecticut, can you tell?)
What is your most treasured possession?
I wear rings that were given to me by my late mother and grandmother, and my sister, and I feel like they're there for me whenever I look down at my hands. Priceless.