Joanna Parson | Training Consultant
Joanna Parson is an actress-writer-multi-hyphenate whose showbiz resume includes touring nationally with Buddy: The Buddy Holly Story, performing stand-up comedy at Caroline's Comedy Club, and appearing in television shows like Law and Order: SVU and Amazon's Red Oaks. She hosted a live variety show in New York for over five years, enabling new works development for dozens of well-known writers, stand-ups, actors, and musicians; and she teaches solo-show workshops and utilizes one-on-one coaching to encourage performers to find their own unique voices.
Offstage, she has worked in the legal field as a software trainer and in trial and deposition role-play, and she is the co-founder of a New York-based transcription company whose clients include Conde Nast and Google. Joanna also finds great fulfillment as a volunteer for the 52nd Street Project, a mentoring and theatermaking non-profit that pairs theater professionals with the kids of Hell's Kitchen to help strengthen their confidence, communication and collaboration skills for a lifetime.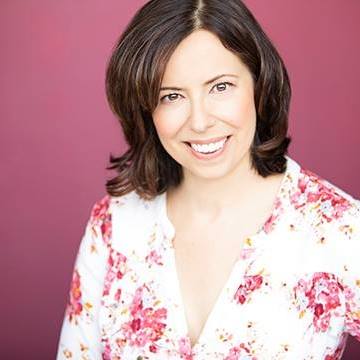 | | |
| --- | --- |
| | 866.202.0422 x723 |
What is your favorite moment in the training room?
It's human nature to be afraid of something new. But when we can introduce a new concept or tool and let someone try it out first in a safe environment, amazing things can happen. That relief and excitement is just the best, because that's when you know someone's life is about to change.
What's one thing you wish the business world would borrow from the acting world?
The best actors are those that respect themselves and the people around them, whether that means the stage crew, the creative team, or the audience. We're all in it together, in acting and in business, and no one goes it alone.
Which role or performance of your own has meant the most to you as an actor?
I co-created a show called Reddy or Not: A Musical Comedy Tribute to Helen Reddy, which I eventually got to perform in front of Helen Reddy herself. Creating something that allowed me to meet a childhood idol gave me the distinct impression that life is magical and we really can make our dreams come true.
What's the sports team you give your all for?
UConn Women's basketball. Geno Auriemma is the best coach that ever lived and those women deserve every title they get. (I grew up in Connecticut, can you tell?)
What is your most treasured possession?
I wear rings that were given to me by my late mother and grandmother, and my sister, and I feel like they're there for me whenever I look down at my hands. Priceless.