Rachel Sturm
Project Manager
Rachel is a Boston based Stage Manager, Project Manager, and Arts Administrator. She is a member of Actors' Equity Association and has Stage Managed over 55 productions and 1000 performances, as well as freelancing in other capacities on productions for the last decade. Rachel is also involved in the workings of the union, serving on the New England Area Liaison Committee and the Stage Management Committee, and as an organizer helping to better working conditions both in local area action groups and as part of the negotiating committee for the 2018 re-negotiation of a local bargaining agreement. As an Arts Administrator, she loves to support the staff of by bringing her organization and efficiency to help the office and company run more smoothly.
After many years of Production Management in theater, Rachel transitioned to corporate Project Management, most recently as the Onsite Project Manager for Xyster Consulting, Inc. She helped oversee and facilitate the update and overhaul of the conferencing systems at the flagship headquarters of a multi-billion dollar financial company. Rachel is a proud graduate of Yale University. She is thrilled to join Ovation with an eye to helping streamline processes and contribute to the team with her many and varied set of skills.
Rachel loves to bake, sew, knit, hike, read, and garden. She is the mum of three adorable (and feisty!) guinea pigs—Piotr, Kurt, and Jubilee.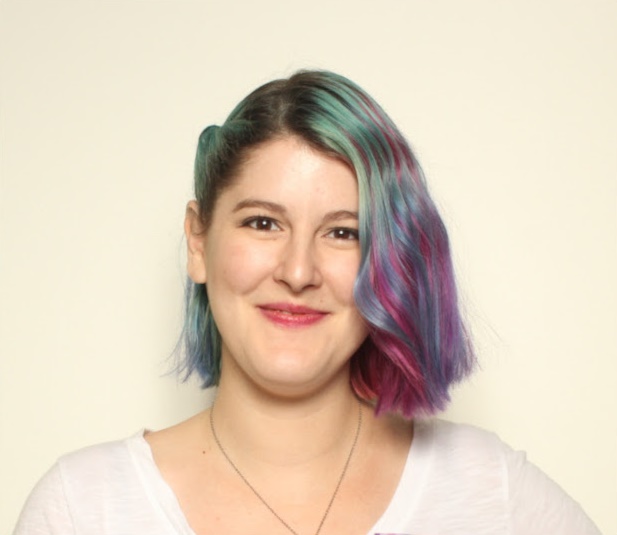 What do you consider your greatest achievement?
One of the things I am most proud of at this point in my life is the outcome of the 2018 NEAT negotiations (a collectively bargained agreement between Actors' Equity Association and a group of local theater producers). It was my first big foray into union business, and it really opened my eyes to both the challenges of organizing and negotiating, as well as making me realize I loved working with my fellow union members to better our working conditions. We used a new-to-us strategy in those negotiations and were able to walk away from the table with many gains, including a big increase in salaries over the lifetime of the agreement. As with any successful negotiation, there are still many things to work forwards to, and I'm glad to be helping out in any way I can as we near the next cycle of negotiations.
You've won a vacation of your choosing! Where are you going?
London! I was privileged to go to London for six weeks on a study abroad trip the summer before my senior year of college, and have wanted to go back ever since. I went to the Globe three times within those few weeks, and visited just about every free museum in the city. The Victoria and Albert was one of my favorite museums, because it included not only fine arts, but also a large variety of crafts and artisan made items. But I'm also a huge lover of modern art, so the Tate Modern was also one of my favorites.
What can't you start your day without?
Coffee or tea! I'm not a morning person, so I need that nice bit of caffeine to start my day. Coffee is a newer addition to my life, and I must admit I still like the smell even better than the beverage. Tea I've always loved, and drink loose leaf tea whenever I have the choice. Some of my favorites are Chai, Earl Grey, and Peppermint.
Which production or performance of your own has meant the most to you as a Stage Manager?
I got the opportunity to Stage Manage a benefit in 2019 called Banned Together, which is a yearly event celebrating plays and musicals that have been banned, often for subject matter relating to race and sexuality. The benefit is often conducted in multiple cities across America and proceeds support The Dramatists Legal Defense Fund, which advocates, educates, and provides theaters and theater artists with a new resource in defense of the First Amendment and on behalf of a robust public domain.
What is your most marked characteristic?
I am meticulously organized in just about every aspect of my life. I've been a journaler and list maker for as long as I can remember and am constantly working to improve the organization of the things I own to make tasks as streamlined as possible.