Samip Raval
Training Consultant
Samip is an Actor, Director, and Teacher based in North Carolina.
His coaching style is accessible, specific, and fun for all learners. He is a passionate individual who creates an environment in which his clients can take risks, make bold choices, and hone a process to cultivate skills for Communication, Leadership, and Presence. He has coached with Microsoft, Lockheed Martin, Slack, Oracle, Smartsheet, Raymond James, VMware, and SAP, amongst others.
On stage, Samip performed in the International Tour of Disgraced in China, as well as worked Regionally at Arena Stage, Playmakers Repertory Theater, Eugene O'Neill Playwrights Conference, the Kennedy Center, and the Oregon Shakespeare Festival. As an Instructor, he worked with UNC School of the Arts, Cornish College, and Lincoln Center Education. Samip has also worked internationally, teaching youth with organizations in Nairobi, Kenya and South India.
Samip is a member of the Actors Equity Association and holds a BFA from the University North Carolina School of the Arts.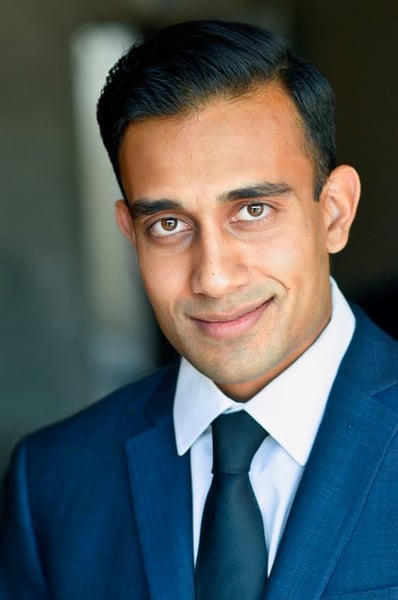 | | |
| --- | --- |
| | 866.202.0422 x705 |
What is your favorite moment in the training room?
It's always when someone learns how captivating they can be when they allow their strengths to flourish. So many times, people discover something valuable they didn't know was in them, and it's brilliant to witness this encounter.
What do you consider your personal trademark as a trainer?
I truly believe that no two people are the same. We certainly introduce a set of tools we believe anyone can apply. We have a standard vocabulary that simplifies this process for people. But the job doesn't allow for me to simply copy and paste. The ways I engage with someone requires me to listen and be in the moment. Actors work tirelessly to rehearse and craft each moment of a performance with specificity, but it's important they forget it all when the lights come up, so they experience each moment for the first time. I think the same applies to us coaches.
Which words or phrases do you most overuse?
Kobe! (Every time I crumple up a sheet of paper and throw it into a trashcan).