Tracey Lee
Training Consultant
Since 2017, Tracey has been training and coaching CEOs, CMOs, COOs, corporate leaders, and their teams in the full range of curriculum that Ovation offers, returning to companies as disparate as Lockheed Martin, Siegel+Gale, Slack, ASTHO, and Avon. Based in New York City, she has facilitated diversity, inclusion, and access challenges and is a proud co-founder of her colleague, Jason Sanford's, brainchild, Be Ready, which offer—for free—college and workforce bound youth of color a tailored leadership curriculum to meet the growing need for a diverse and inclusive executive workforce.
Tracey's EPS training skills are buoyed by her almost three decade career performing on literally hundreds of stages across the globe and recurring appearances on multiple television programs and networks. She facilitates leadership development invoking her experience as a director Off-Broadway and beyond. Her award-winning plays and MFA in Writing For the Stage & Screen benefit all who seek her training in storytelling for business. Tracey is a busy audiobook narrator, a proud member of the Grammy nominated and Tony Award honored Broadway Inspirational Voices, and a teaching artist for homeless youth of The Covenant House.
Tracey's approach—as a trainer and in life—is transparent, direct, nurturing, and passionate. Art is her soul, joy is her spirit, and sharing knowledge is her heart.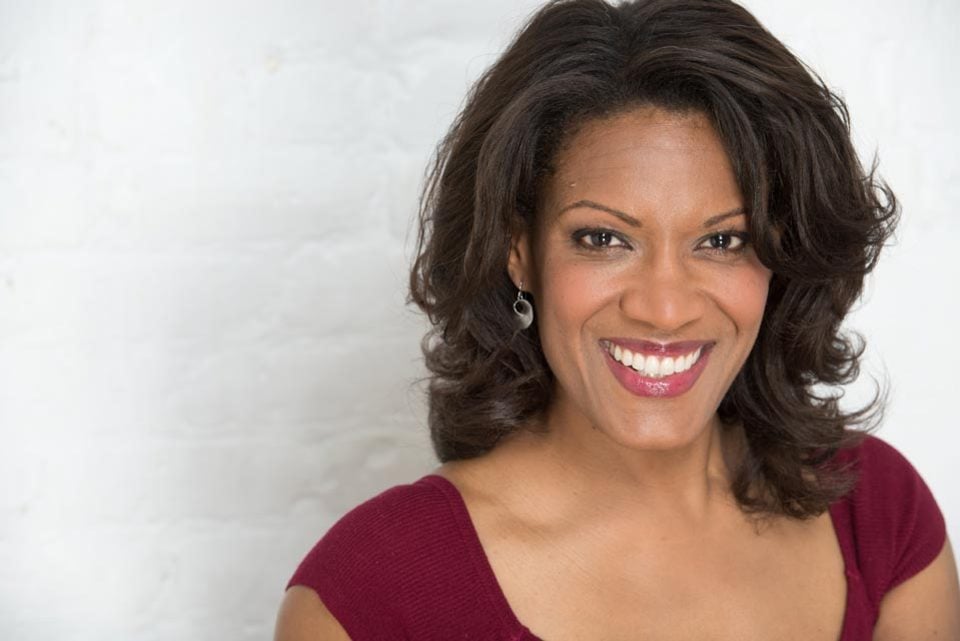 | | |
| --- | --- |
| | 866.202.0422 x709 |
What's one thing you wish the business world would borrow from the acting world?
That successful business communication is less about speaking clearly and loud enough and more about behaviors that engage your audience in ways that put them in your corner and keep their ears and eyes on you at all times and in all ways positive.


What do you consider your greatest achievement?
Having been an artist for all of my 23 years in New York with a career that is evolved, varied, and ever-changing.
What's your most marked characteristic?
I have several communication behaviors that friends and colleagues look for and enjoy: I'm expressive with my fingers and roll them for effect pretty regularly. I am also highly expressive facially. But the standout may be that I have an identifiable substitute for "etc" "yada yada yada" or "and so on...". You'll have to learn it for yourself.
What can't you start your day without?
That's easy: gratitude. I worked hard at becoming a glass half full person and am all the happier because of it. I am really living a dream, and while life is not without incredible upheaval and sometimes devastating disappointment, most days I have a whole lot more to be thankful for than not. I keep that ever-present from the moment I rise.
What's your hidden talent?
I don't know that anyone but I would consider this a talent but if you open any closet, cabinet or drawer in my home... I mean any... You will find things organized within an inch of their lives. So much so that, for example, (and here's the talent) I could direct you to anything in my home—anything, very specifically. For example, "Oh that book is in the far left, second from the top cube of my bookcase about four inches in from the right side." My clothes are hanging: dresses, then pants, then shirts, all according to hue ascending from white to black and then delineated by collar style and sleeve length. In my medicine cabinet, every label is facing forward and items are categorized by purpose and frequency of use. I do not have a "junk drawer." OO! Maybe that's the real talent!! I. DO. NOT. HAVE. A. JUNK. DRAWER.